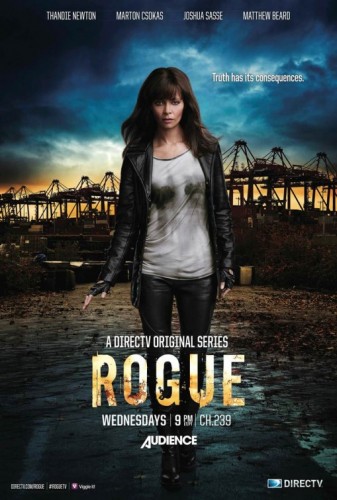 A slightly different review from me today. Well actually, it's more of a teaser, for a new series called Rogue starring Thandie Newton, Marton Csokas and Leah Gibson. The IMBD synopsis goes like this:
Grace, a morally and emotionally-conflicted undercover detective, is tormented by the possibility that her own actions contributed to her son's mysterious death. In her quest for the truth, Grace finds herself striking out on her own and falling deeper into the city's most powerful and dangerous crime family. As Grace struggles to become the wife and mother her family now needs, her life is further complicated by a forbidden relationship with crime boss Jimmy Laszlo. In order to stay alive, Grace needs to help Jimmy find the traitor in his midst, while knowing he may have played a part in her tragedy.
Anything that reads morally conflicted immediately hooks me in, and to add to that, the cast is a mixture of British, Canadian and New Zealand actors. The first series was filmed in Canada by DirecTV.
The cherry on the top of this one is that my friend Leah Gibson gets a strong role as a sexy crime wife. You can read my interview with Leah from a while back, and with her agent Penni Thow. You can also read an interview with Leah over at Geekadelphia. So delighted to see her star rising! Check out this sexy clip with her co-star Joshua Sasse.
And Thandie Newton as Grace, the cop who finds humanity among the bad guys.
Looking forward to this series a lot. Now I just have to find a way of getting hold of it over here!