Bec Stafford
Bec Stafford has a Masters of Philosophy from the University of Queensland. She also blogs and interviews for the Escape Club and edits content for The Spotlight Report.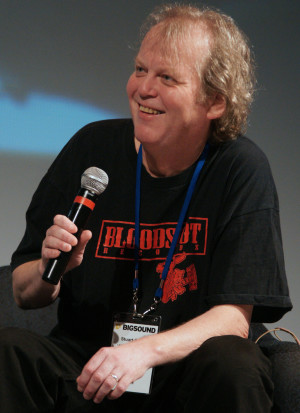 Stuart, I grew up reading your Dolly reviews as a teen and was always amused by your witticisms and exhortations that we should listen to cooler music (it was probably you who first got me into the Hoodoo Gurus). Since the 70s, you've written for a wide range of publications, including your Roadrunner mag at Adelaide Uni, Rave Magazine, Rolling Stone, and the Sydney Morning Herald. Your gigs as a publicist included work with such luminaries as The Cramps and The Clash and you've also worn the hat of band manager. Do you recall the early days fondly, and have your own personal musical tastes changed much since then?
Roadrunner was after I'd left Flinders Uni and not connected with it. I had edited Empire Times which was the Flinders Uni mag.
 
Of course I recall them fondly! What wasn't to like? Looking back on four decades of writing about music I have cause to reflect on just how lucky I've been. OK, I can string a sentence together but I've also found myself in the right place and the right time. I also grew up in the last great age for music journalism – lots of wonderful publications to write for, good editors who cared about words and ideas, and the freedom to stretch out and – heaven forbid – be critical and not beholden to the pressures of record companies and their advertising spends. I don't think my musical tastes have really changed all that much – I used to say that there was nothing wrong with loving Hank Williams and ABBA – at the same time. That's still how I feel. I just look for music that moves me and I don't really care where it comes from.  I listen to a crazy amount of new music – but also still listen to most of the music I grew up with. My love of English, Scottish and Irish folk music endures. I like Supertramp and ELO now more than I did then, and I'm not sure I still feel as passionately about Grand Funk Railroad  and Uriah Heep. I still worship the likes of Dylan, Springsteen, Presley and Sinatra.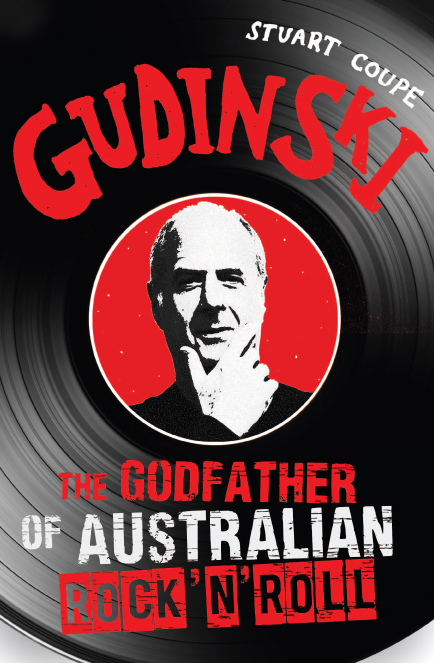 Your biography of the legendary Michael Gudinski, 'Gudinski: The Godfather of Australian Rock 'n' Roll', is set for release at the end of this month. When did you first start thinking about writing this book and what's the research and writing process been like?
After my book The Promoters was published in 2003 Michael told me how much he liked it. To date he's bought 170 copies of it. He signs it and gives it to people. It was then that I started thinking about a book just on him. So I tried to convince Michael about a book for over a decade – and he says he's turned down dozens of offers and proposals to have one written by or about him. I realized about 18 months ago that he was probably never going to agree to having one written so my publisher, Matthew Kelly, and I decided we'd just start writing one and see what happened. Michael then spent at least a year hoping that I, and the book project, would just disappear, but, eventually, he realized that wasn't going to happen so – somewhat reluctantly I must say – he agreed to a few interview sessions and gave his blessing to people in his world talking to me. I was very clear that I didn't want to write a history of Mushroom Records or Frontier Touring Company – it is a book about Michael and his world. I read pretty much everything I could find about him – and was surprised (and then not given his attention span) that he's sat for very few long form interviews in his career. Some parts of his life, Skyhooks and Split Enz, for example, are already very well documented. Then I started talking to people and filling in the gaps. Everyone – and I mean EVERYONE – has a Michael story. I had to work out which ones were true, and then if and how they related to my story. The actual order then seemed to find itself – but at last count I had gone through no less than 15 versions of the manuscript. I can almost recite the whole book now!
 
 
What have been Michael Gudinski's most profound contributions to the Australian musical landscape, from your perspective, and how has he influenced you personally?
There's many of them. Forming Mushroom Records in the early 1970s is clearly one of the main ones. His obsessive devotion to and support for Australian musicians is key. His intensity, passion and almost religious zeal for local music is what makes him stand out. He really is the most significant figure in the Australian music industry over the past 50 years.  His influence on me – well, he's caused me to spend a lot of money on records he's released and concerts he's promoted. When I was managing Paul Kelly in the 1980s he taught me an enormous amount about how the Australian and international music business works. He constantly reminds me that one of the great luxuries we have in our lines of work is that we can be totally ourselves. I don't and never have owned a suit and tie. I suspect Michael might be the same!
 
I know you've known Michael for many years. How did he respond when he first heard that you were going to write this biography? Did he have any reservations and does he make for an easy interview subject?
As I mentioned earlier he was initially extremely reluctant, and I sense that he's still far from comfortable. This isn't an authorised book but he did have the opportunity to correct factual errors – of which I'm pleased to say he found very few. When his 'fact' correcting quickly reached the level of telling me that the green Jaguar he bought in the early 1970s was second-hand and not new, I realised I was pretty much on the mark with the bigger stuff. He's a tough interview subject as he doesn't really have the attention span to focus on any one subject for more than a couple of minutes. An hour with Gudinski can seriously traverse 100 different subjects – so then you have to decipher the wordage! Can't say it wasn't – for the most part – a lot of fun though!
 


You put your first indie label, Green Records, together back in the early 80s. Your current label, Laughing Outlaw Records has been in existence since 1999 and features a solid stable of young Aussie artists. How has the local music scene evolved over the years and what keeps things fresh and exciting for you?
The music caper seems to change daily – particularly with the emergence of new technology. The major change I see is that artists are now their own retailers at shows as record shops are largely a thing of the past. And I believe that music for the most part – like it or not – will continue to be predominantly free, which presents an entirely different landscape for everyone. I say to artists that we're no longer in the music business because there isn't one – we're in the merchandise business. So music is something you create and give away to hopefully persuade people to pay to come to live shows and buy T shirts and other merchandise. As for me – if I don't wake up and during the course of the day, hear something chill-inducingly-brilliant, I've had a bad day – that can be new or old music. And how bad is my day – I spend them talking to artists, listening to music, talking about it on the radio and writing about it. Tough!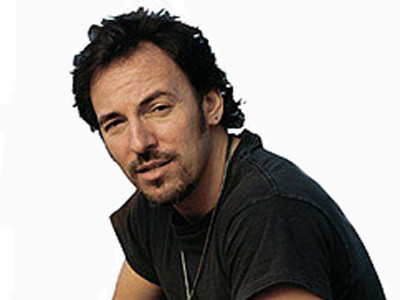 I know it would be difficult to distil your decades of live gigs down to a handful of favourites; but, off the top of your head, what have been three standout live music shows that you've seen and why?
 
There are of course thousands but as you asked, off the top of my head . . .
Bruce Springsteen& The E Street Band – any place any time. I've been seeing Bruce since 1981 and I don't believe the world will ever see a greater live performer. He's probably better now than at any stage in his career.
Bob Dylan – State Theatre and Opera House 2014. I'm the only Australian to interview Dylan twice and I've seen him a lot over the years. This last tour he was singing better than ever, looked positively happy and both shows I saw were completely moving.
First Aid Kit – Sydney Opera House 2013 (I think). Two sisters from Sweden. I expecting them to be great but had no idea just HOW good. That's what makes for a transcendent live music experience. I was just shaking my head at how sublime their performance was and I realised why Patti Smith and Paul Simon had been reduced to tears watching First Aid Kit perform their songs.
I could go on with this one!
BIO
Stuart Coupe (born 1956) has worked as a journalist, author, editor, manager, record label director, radio presenter, publicist and tour promoter.
After growing up in Launceston, Tasmania he attended Flinders University in Adelaide (1976 – 78) where he became editor of the university magazine, Empire Times, and founded the music magazine Roadrunner. In late 1978 he was poached by Rock Australia Magazine (RAM) and moved to Sydney. After 18 months at RAM he became the music writer for the Sun Herald for the next decade as well as freelancing for countless publications ranging from the National Times to Dolly. Stuart is the only Australian to interview Bob Dylan twice and has conducted thousands of conversations with musicians from around the globe. He estimates that he has had in excess of six million words published over the years.
Stuart also managed the Hoodoo Gurus, and then Paul Kelly through the period when Kelly recorded the quartet of albums Post, Gossip, Under The Sun and So Much Water, So Close To Home. Over the years he has continued to manage artists such as X, Perry Keyes, LJ Hill, Starky and The Devoted Few.
As a tour promoter Stuart was responsible for Australian tours by musicians Guy Clark, Lucinda Williams, Chris Whitley, Ted Hawkins, Link Wray, Dick Dale, Harry Dean Stanton, Dave Alvin, Kinky Friedman, Chris Smither, Rosanne Cash, Mary-Chapin Carpenter and others. He also promoted events and tours with authors James Ellroy, Ed McBain, Lawrence Block, Elmore Leonard and PJ O'Rourke. He used those experiences as the basis for the successful book The Promoters (2003) which was recently reissued. That is one of ten books that Stuart has written, co-written or edited.
After a stint co-presenting the album show on 2MMM in the 1980s, Stuart has spent the past thirteen years presenting a weekly show on FBi radio in Sydney. He also presents a show entitled Dirt Music on radio 2SER and during 2013 filled in for Lucky Oceans on Radio National. He is also a frequent commentator on radio, TV and in print media on matters relating to music and popular culture.
Stuart has frequently worked as a publicist, starting with The Clash, The Cramps and other international artists. He is a founder and director of Laughing Outlaw Records which began in 1999 and has done the bulk of the publicity for the more than 180 releases from the label. Laughing Outlaw releases music from predominantly new and emerging Australian artists working in a wide range of styles from jazz to folk, Americana, punk rock, bluegrass, vaudeville, singer/songwriter and psychedelia. Stuart is also responsible for all contract negotiations and marketing for artists on the label.
For 17 years Stuart was the crime fiction book reviewer of the Sydney Morning Herald. He also founded and edited Mean Streets magazine and co-edited three crime fiction anthologies. In 2005 at the annual Ned Kelly Awards he was presented with a Lifetime Achievement Award for his contribution to the crime fiction genre.
Stuart has attended the SXSW music industry conference in Austin, Texas most years since 2001. In 2012 and 2013 he presented panels on the Australian music industry. He has been a speaker at the WAMI Conference in Perth, Music Business Adelaide, and Big Sound in Brisbane. He has also been a panellist at various Sydney Writers' Festivals.
Stuart is married and has four adult children. He likes talking about Bruce Springsteen, Bob Dylan and the Sydney Swans, not necessarily in that order.