There are so many wonderful sites around with detailed, extensive writing tips, so I've provided links to some of my favourites. I've also listed my simple but *golden* rules for writing. These are the things that have kept me consistently published.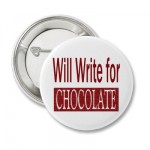 There is absolutely no point, that I can think of, having scores of unfinished literary masterpieces in your files. Make a point of finishing what you start. This can be very difficult in the beginning as you learn the technique for seeing a story through to the end. Persevere.
Put your work away for a while before you send it out
I cannot emphasize enough, how a story can benefit from being left to mature before re-working –  and believe me, I'm the most impatient person in the history of the world.
Seek professional development
Never cease trying to improve. Search out opportunities.
Learn how to take constructive criticism
Constructive criticism is your key to success. Surround yourself with people who can give it.
Novels take time. Develop the habit you need to produce enough words.
Writing Advice Worthy of your Time
Resources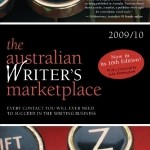 If you're an Australian writer then you NEED a copy of the Australian Writer's marketplace.