Creator/Writer

Marianne de Pierres has won awards for her science fiction and crime novels and had her work adapted for RPG and animation. Peacemaker is the result of Marianne's long term romance with Westerns, which started many years ago when her father gave her a copy of Light of the Western Stars by Zane Grey. It was only a matter of time before she wrote one herself. But of course it had to be set in the future!
Artist

Brigitte Sutherland was born and raised in Australia. Her award-winning comic art has featured in numerous publications across the world. After working as a graphic designer and 3D modeller in Sydney, she is now making comics and illustrating freelance in the U.K. She recently released her first creator-owned graphic novel, The Adventures of a Homunculus. Peacemaker allows Sutherland to share the beauty of the land she grew up in while indulging in high adventures with a sassy heroine!
Story Synopsis
Virgin Jackson is the senior ranger in Park Western, a huge natural landscape reserve in the middle of a sprawling futuristic megacity. The park has been created to preserve Australia's changing natural habitat, and to bring tourism to an over-urbanised world. Though the landscape is Australian, the tone of the park is all American West, complete with the Western Quarter saloons on the edge of the Park precinct. Virgin's duties are to maintain public safety and order in the park, but Parks Southern have brought out a hotshot cowboy from the US to help her catch some drug runners who're affecting tourism. Virgin senses her boss is holding something back from her, and isn't keen on working with an outsider, especially one as laconic and old fashioned as Nate Sixkiller. When she sees an imaginary animal (a bald eagle she calls Aquila) that hasn't been around since she was a troubled teenager, Virgin knows its re-appearance means one of two things: a nervous breakdown (hers!), or a warning. Dead bodies start piling up around her and Nate, so she goes for the latter. Something terrible is about to happen in the park and it's not altogether earthly.
FAQ
What is Peacemaker? Peacemaker is a comic in PDF form. Issue 1 is available now.
How much does it cost? For the first month it will cost .99c AUD. Thereafter it will be $3.99c AUD but will come with extras (BS concept art and a complete short story by MDP, entitled Virgin Jackson)
My download got interrupted. There was a problem. Contact us through the "Contact Marianne" form.
Why are you charging for a PDF comic? For several reasons. This is a self-publishing venture and to be able to pay Brigitte we need to cover costs. Not only that, but Marianne has a long history of bringing her readers quality entertainment. We do not wish to undervalue that.
How many issues will there be? That rather depends on you. Your payment will go directly to the cost of the next issue. As long as you keep buying, Virgin will ride.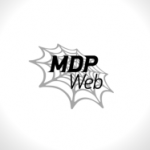 What is MDPWeb? MDPWeb is the name of the social network and associated products created by Marianne de Pierres. It is branded by the MDPWeb logo. MDPWeb publishes the Peacemaker comic.
How did Marianne and Brigitte meet? Brigitte was recommended to Marianne by amazing DC artist, Nicola Scott. Brigitte and Marianne soon discovered they have an eerie visual sympatico.
Is this story a novel as well? Peacemaker: the comic is being adapted from an unpublished-in-progress novel written by de Pierres. The comic evolved faster than the book.
Can I get Peacemaker in my local comic store? No. You can only download it from Marianne's website. We do recommend a wifi connection for downloading though because we're giving you a quality product at high resolution.
Can I get it on my iPhone or iPad? The comic is in .PDF format and can be download to your device (if it reads PDFs). The iPhone and iPad do read PDFs. We do, again, recommend using a wifi connection when downloading to mobile and smartphone devices.
Is Park Western a real place? No. It's a place in Marianne's imagination but don't be surprised if it becomes real. Marianne has a knack for seeing how things might be.
Where did Virgin Jackson come from? Virgin started out as a character in one of Marianne's short stories (originally published by Agog!Press). The short story will be available for you to read in due course.
When will the next issue be out? Since Brigitte is no longer available to draw the comic, the next issue is on hiatus. Though the text is written, the search now begins for an artist who can bring the same understanding to the work. If you think you are that person then please feel free to sub a sample.
Comic reviews:
Tehani Wessely reviews Peacemaker at Asif and says,"While the story itself is perhaps a little hard to assess in such a very short first issue (although having read in Virgin's world before, I guarantee quality plot and characters as the comic progresses!), I could unequivocally recommend this issue on the strength of the artwork alone – Sutherland has produced high quality pictures that tell as much as the dialogue, bringing Virgin to life. In this new venture, de Pierres has created something special, with a heroine that is already shaping up to be not just tough, but interesting on many levels. I look forward to following Virgin's adventures in future issues." Read the full review here.