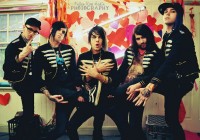 Now I've had a day to get my brain back in order, I wanted to add a few things and thank a bunch of people. Firstly a HUGE shout out to Belinda Hamilton who supported my library visit, my book signing at Pulp Fiction and Supanova. She is an absolute trooper! I love her to bits. Cels Jansink also brought her mum and son to my Vicky Point library event on Thursday night. I really appreciated her support, and to see Robbie Kirk and Ruth and Loretta Cohen there as well. Karen Tyrell dropped by the store on the weekend, as did other Visionaries including Ben Payne and Arun. Missy and Fel (my Supa-girls) were fantastic as always and very accommodating with my son and his BFF who came up on Sunday. Bob Dobson and Trent Jamieson plotted a sock puppet convention.
Highlights for me were the Forlorn Gaze and Sheldon D'Arc's (damn photo's too blurry to post!) performance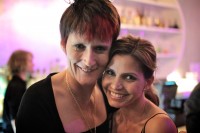 (Jud you should be acting!), seeing Charisma Carpenter again, meeting the gentlemanly Tahmoh Penikett, having all my Brisnova readers come and tell me their news of the last year, Trent's opening ceremony moment of risque, the Birdee bar conversations with Peter Budd (Apollo Awards), Ian Irvine and Lionel Midford (Publicist) and having Harshini watching our back at the Dymocks stall. (Sandra and Ineke were great bookseller hosts and had lots of our stock)
Rewind to Friday night: Beau at Pulp Fiction was fab and I got to have some lovely catch ups with peeps, namely Maree Kimberley, Azra Alagic, Yasmina Spiros, Rachel and Matt, Alex Adsett. YAY to you all!