Marianne Delacourt
Marianne Delacourt is the alter ego of SF writer Marianne de Pierres. Marianne Delacourt writes contemporary humorous crime/romance with a paranormal flavour. Stories that are fast, funny, furious – and definitely pull no punches. Visit the Marianne Delacourt site for more information.
Sharp Shooter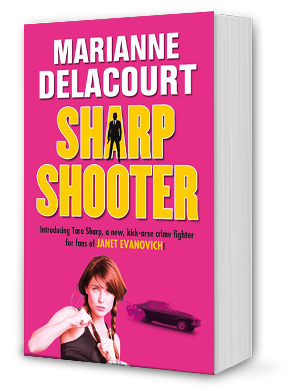 Tara Sharp should be just another unemployable, twenty-something, private school girl but she can see people's auras.
The trouble is, auras sometimes tell you things people don't want you to know. When Tara reads crime boss Johnny Vogue's aura, she's sucked into an underworld 'situation' that sees her running for her life.
Publisher: Allen and Unwin – Arena
Format: TPBK
Released: 01-Sep-2009
ISBN-10: 9781741759
ISBN-13: 9781741759310
Sharp Turn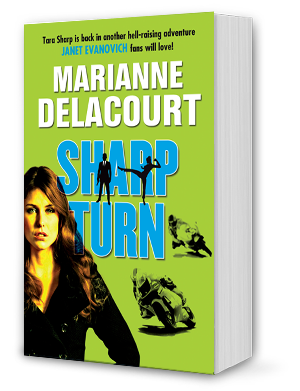 Things are looking up for Tara Sharp. The boss of a motorcycle racing team has put her on retainer to find out who's sabotaging his bike ahead of a big race.
And the very wealthy "Madam" Vine wants her girls coached on how to better read their clients. But while Tara's enjoying a few silver linings, more grey clouds are gathering. Wal, her narcoleptic security chief is suddenly homeless, and word is that local gang lord Johnny Vogue, has bought a hitman to town to clean up some of his unfinished business. With their previous history, Tara has a fair idea that means her. Working hard and dodging bullets is something she's getting damn good at.
Publisher: Allen and Unwin – Arena
Format: Trade Paperback
Released: 01-Dec-2010
ISBN 13: 9781742370033
Stage Fright (Book Three)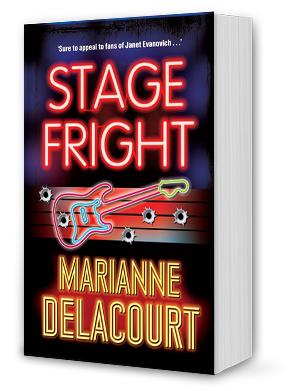 Amateur sleuth and reluctant aura reader, Tara Sharp, returns in a new adventure. This time she's looking after a difficult rock star in Bris-vegas and it's not just him or his crazy fans she's got to look out for – there's danger and intrigue aplenty when you're playing with the sharks of the music business.
ISBN: 9781742377902
Released: September 2012
Publisher: ALLEN & UNWIN
Imprint: ARENA
Subject: Crime & Mystery
Upcoming Titles