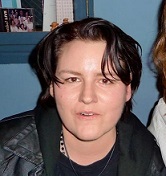 Bec Stafford
Bec Stafford is a Brisbane based writer who recently completed her MA in creative writing at the University of Queensland.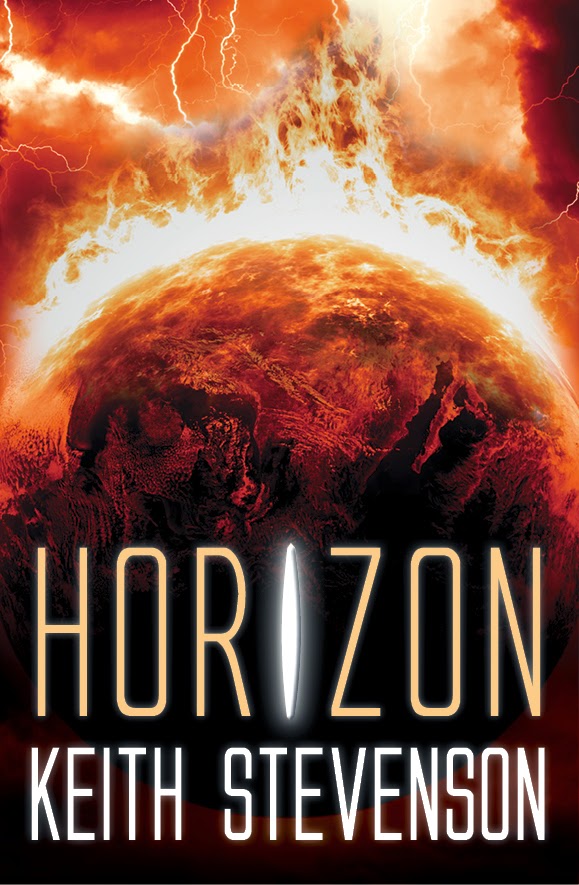 Interviewed by Bec Stafford and Marianne de Pierres
Horizon is the debut science fiction thriller from Keith Stevenson about a deep space exploration mission that goes very wrong, with repercussions for the future of all life on Earth.
Q 1. Congratulations on the release of your science fiction thriller, Horizon. How did the story idea first come to you, and what was the process of writing your debut novel like?
Thanks, Marianne. I grew up devouring science fiction novels, so to have one of my own published by HarperVoyager Impulse is very special.
Like a lot of my shorter fiction, Horizon came out of a strong image that popped into my mind. I'd been reading a New Scientist article about suspended animation in frogs and I suddenly saw an astronaut coming out of deep hibernation in a blind panic. That raised a lot of questions for me. What was happening to her? Why had she travelled so far? Who was she, and what was happening back on Earth?
I'm usually a bit of a 'pantser' when it comes to plotting, but I'd just started the novel writing module of a professional writing and editing course at TAFE when the idea came to me. That forced me to do a lot of thinking about the story up front, because I had to justify what I wanted to achieve with the novel as part of the course. I knew I wanted a solid scientific grounding for the action of Horizon, but I also wanted to explore the personal reasons why my stellarnauts went on their journey. These people aren't space heroes', they're intelligent individuals put in an extraordinary situation, and they can't divorce themselves from the things that make them who they are.
The other thing I was 'forced' to do as part of the course was meticulous and detailed plotting, but that really helped when I came to finally write the first draft, because Horizon has a central mystery, almost like a 'whodunnit', which meant plot and pacing are paramount.
The first draft took a couple of years to complete and then you and Jack Dann kindly put me in touch with a number of publishers, but for whatever reason Horizon didn't get picked up and I put it in the bottom drawer and moved on. Then the HarperCollins digital submissions call went out a year or so ago and I submitted Horizon on the off-chance. I thought if it didn't get picked up I'd self-publish down the track, but I got lucky and HarperVoyager Impulse contracted me.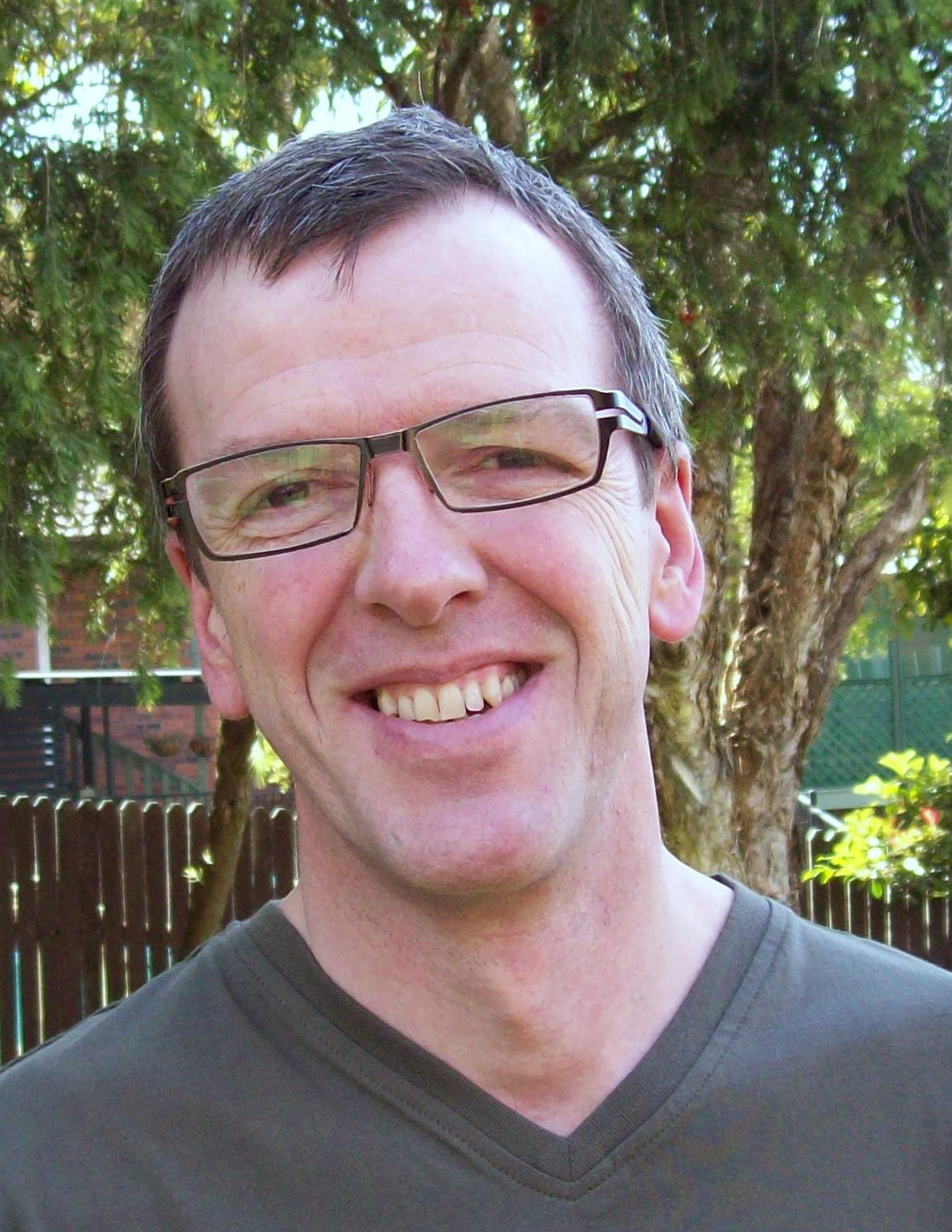 Q2. You have a great interest in science and technology. How important is it to you to refer to plausible theories in your fiction, and does it frustrate you when you find improbable, or unscientific, ideas in science fiction that you read?
Certainly when I was developing Horizon a lot of scientific concepts I'd been reading about came together to support the novel. For instance, my ship needed a way to travel at over half the speed of light and I was reading about zero point energy at the time, so in it went. I'd also just finished reading Stephen L Gillett's book World-Building, which really helped me create the alien world I wanted my ship to visit and think about many aspects of a planet's geology, climatology and oceanography that I wouldn't have considered otherwise. In that planning phase I was always looking out for scientific ideas I could appropriate and use to support the story to give it a more realistic feel, so I researched space medicine and the effect of zero gravity on the physiology of my crew, time dilation effects of space travel, and extreme weather events and their effect on climate sustainability.
The important thing about Horizon is that it's not a science lecture. It's first and foremost an adventure story about explorers who are farther away from the rest of humanity than anyone in history. The science must support the story, not overwhelm it. That's one important factor in this type of writing. And, also, the science must be consistent within the framework of the story, otherwise the reader will become annoyed if you create a set of rules and then break them – unless you have a very good reason for doing so. That certainly annoys me when I'm reading a story, although there are a lot of different types of science fiction out there, and not all of them rely so heavily on science, so they can often get away with more.
Funnily enough, I was never particularly good at science at school, but I reckon if I can understand a scientific concept, then I'm able to explain it in an accessible way to others.
Q3. Can you tell our readers about your space opera series, The Lenticular?
This is another long-term project I've been working on. It's a galaxy-spanning trilogy of novels about inter-species war with lots of different aliens and planetary environments, space battles big and small, political manoeuvring, betrayals, reversals and – hopefully – some redemption at the end. The main protagonist is an alien, one of a race of empaths called the Kresh, who is caught up in an Earth-backed invasion of his planet. The invaders remove the empathic organs of the Kresh they capture as a way of subduing them. The effect on Kresh society is devastating, but my alien is better equipped to survive the 'excision' than most, and manages to escape in order to fight for the freedom of his world.
My other protagonist is a female pilot with the Earth forces who quickly becomes disillusioned, and finds herself working against her own species. So there are many morally grey areas in the story, for Kresh and Human alike, which gives me a lot to play with. But the main focus of the story is lots of adventure, suffering for my Kresh hero (I make him suffer a LOT), and nasty Machiavellian politics.
I've been working on the whole thing off and on for about a dozen years and I've finished book one to a point where I'm happy with it and book two is drafted and now needs a redraft before I get into book three. It should be done in a couple of years, but in the meantime I'm having a lot of fun with it.
Q4. If you could travel to the future and see, or interact with, any scientific invention/s currently in its/their conceptual stage/s, which would you choose and why?
I'd love to live in an era where we'd developed a cheap, fast and reliable means of travelling to all the planets in the solar system and where we had habitats set up on or around Neptune, Jupiter, Saturn, and bases on Mars, Titan and Io. I just think that would be so wonderful to stand in all those alien environments and to be on the cusp of discovering so much about them. Those were the stories I loved so much when I was growing up and I still get a real thrill reading about the planets. Paul McAuley's Quiet War series is amazing for that. He has a way of describing even the tiniest moons and making you feel that you're there.
You can keep everything else – matter transporters, replicators, fusion power – just give me the planets.
Follow the Horizon Blog Tour
3 November — Extract of Horizon — Voyager blog http://www.voyageronline.com.au/
4 November — Character Building: Meet the Crew — Trent Jamieson's blog http://www.trentjamieson.com/
5 November — Welcome to Magellan: Inside the Ship — Darkmatter http://www.darkmatterzine.com/
6 November — Futureshock: Charting the History of Tomorrow — Lee Battersby's blog http://battersblog.blogspot.com.au/
7 November — Engage: Tinkering With a Quantum Drive — Joanne Anderton's blog http://joanneanderton.com/wordpress/
10 November — Stormy Weather: Facing Down Climate Change — Ben Peek's blog http://benpeek.livejournal.com/
11 November — Time Travel: Relatively Speaking — Rjurik Davidson's blog http://rjurik.com/
12 November — Consciousness Explorers: Inside a Transhuman — Alan Baxter's blog http://www.alanbaxteronline.com/
13 November — From the Ground Up: Building a Planet — Sean Wright's blog http://bookonaut.blogspot.com.au/
14 November — Life Persists: Finding the Extremophile — Greig Beck's Facebook page https://www.facebook.com/pages/Greig-Beck-Author/101428386583764
17 November — Interview — Marianne De Pierres' blog http://www.mariannedepierres.com/
Keith Stevenson is a science fiction author, editor, publisher and reviewer. His debut novel Horizon is available as an ebook via http://www.harpercollins.com.au/books/Horizon-Keith-Stevenson/?isbn=9781460704653
His blog is at http://keithstevensonwriter.blogspot.com.