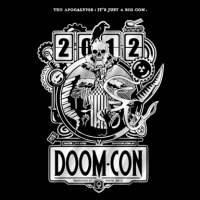 I'm back at work now. The back has improved enough for me to be able to work again as long as I take regular breaks and keep my core exercises consistent. This is fantastic because I need to get Blaze Dark cooking, and do my Too Sharp edits. Tara Sharp 3 (Too Sharp) is slated for September release – so that's exciting. I'll update you on Blaze Dark when I know.
It's good to be back in routine after what feels like an eternity away from writing.
Other news reminders are that I'll be in Perth in April for SwanCon, and at Supanova Perth, Sydney, Adelaide and Brisbane. Unfortunately have to miss Gold Coast and Melbourne this for family reasons. I'll also be appearing at WriteFest in Bundaberg and the Gold Coast Literati event.
This year, I'll be introducing Graphic Novel reviews to this site. Reviews will done by Krista Mckeeth who helps me out on Burn Bright and Delacourt sites. So welcome Krista!
All in all it's shaping up to be a busy year! On top of that, it's my youngest's last year at school, so a lot of focus is going on that.