Burn Bright
. The latest is with bestselling author
Garth Nix
and previous interviews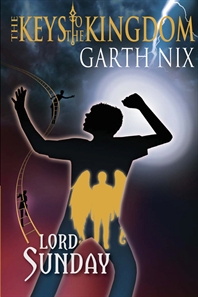 include
Kim Wilkins, Isobelle Carmody, Margo Lanagan, Alison Goodman
and
Richard Harland
. Running alongside them are profiles on other artists, kicking off with indie musician,
Yunyu
and performance poet,
Zenobia Frost
. If you love the creative arts then you'll find a feast of reading amongst these.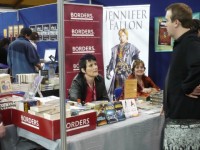 Winslow, Lionel, Charisma, Charisma's mum, Leah Gibson, Penny, Spierig boys and Rick Fox.  Huge crowds. Meetings with my publishers and lovely agent. Dinners and breakfasts with my peeps; Margo, Pamela, Matt, Joe, Yunyu and Jo. Feeling rather spoiled with goodness. Stayed on the top floor of the Hilton which should have been cool but was actually rather scary. I met a woman in the lift who told me she felt the same as me … Don't look down! The cocktail party was at the fabulous Ivy club and was really very posh. Jenny Fallon lost her voice, poor darling. I teased her a lot. Lots of familiar faces at the stall, and Bill I will remember next time.